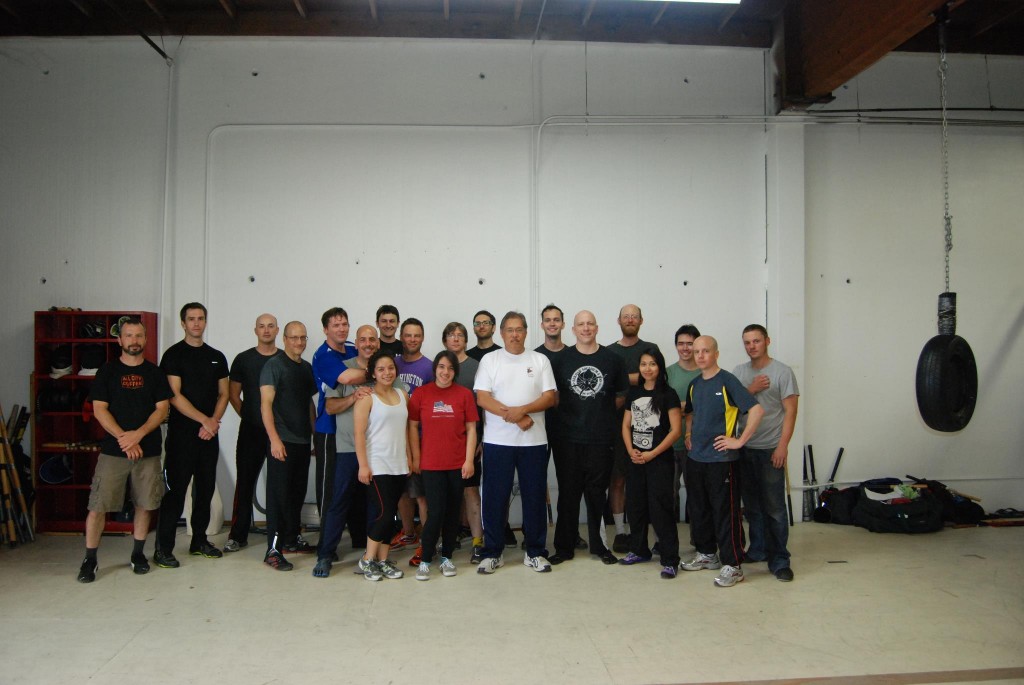 Seattle Escrima Club is pleased to sponsor a seminar weekend with internationally renowned Escrima Grandmaster Rene Latosa, founder of Latosa Escrima Concepts. We have been extremely lucky over the life of our club to have GM Rene visit to share his expertise. This visit he will be accompanied by one of his most senior master level students, Cedric Concon, an amazing teacher and extremely successful escrima competitor worldwide. Our past seminars have all been intimate affairs with a small group of martial artists present to improve their game by getting personal attention from GM Rene. Email us at contact@seattle-escrima.org.
For this seminar, we will be hosting at the School of Acrobatics and New Circus Arts in the south Seattle neighborhood of Georgetown. See map at the bottom of this page.
September 26th-Saturday
1-430pm
Planned topics include single stick and empty hand- cadena de mano or 'chain of hands' If you have head and hand protection, please bring them as opportunity may arise where they would be useful
September 27th- Sunday
9am-1230pm
Planned topics: Staff and long weapons. 'The longest weapon is the shortest weapon'- use of the staff and its transitions to empty hand and other weapons
Appropriate gear includes sticks, mouthpiece, training knife, bag or MMA gloves
Cost $80 per session or $150 for both sessions, cash or check.
Private lessons available- please drop an e-mail if you are interested
Rene typically polls the assembled students at the start of each session to determine what everyone wants to work on. His teachings generally span the entirety of Latosa Escrima concepts: Balance, Power, Focus, Speed/Timing/Distance, and Transition. Past topics covered have included single stick, double stick, two-handed weapons, knife, staff, and empty hand.
View Larger Map