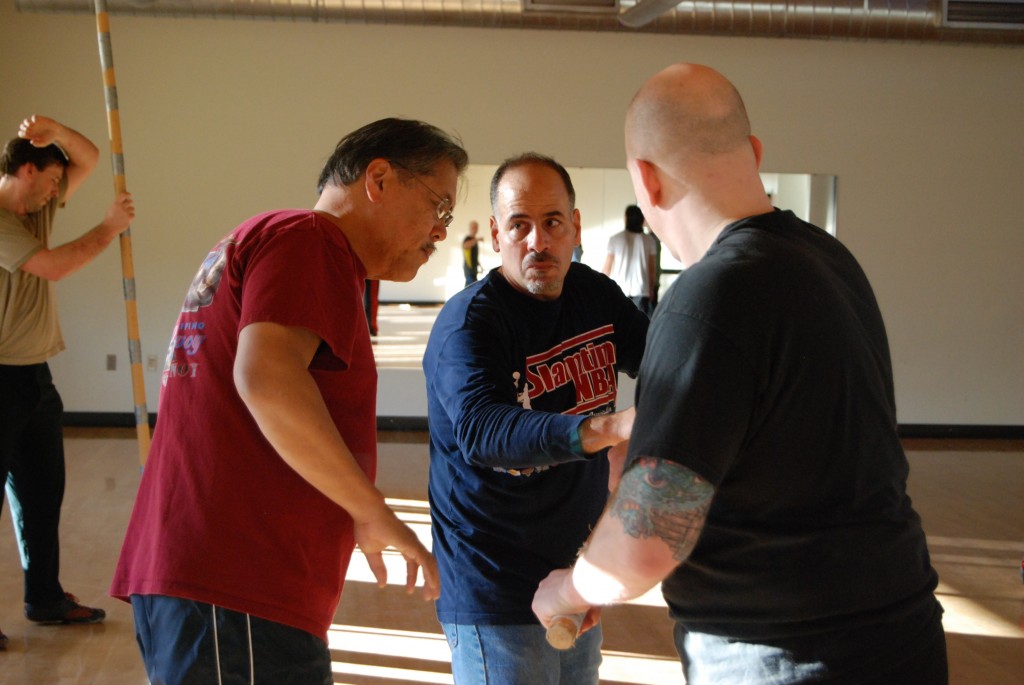 Seattle Escrima Club is pleased to sponsor a seminar weekend with internationally renown Escrima Grandmaster Rene Latosa, founder of Latosa Escrima Concepts. We have been extremely lucky over the life of our young club to have GM Rene visit to share his expertise. Our past seminars have all been intimate affairs with a small group of martial artists present to improve their game by getting personal attention from GM Rene. Email us at contact@seattle-escrima.org.
For this March seminar, we will be hosting at the School of Acrobatics and New Circus Arts in the south Seattle neighborhood of Georgetown:
SANCA
674 South Orcas Street
Seattle, WA 98108
Google map
The seminar schedule and cost details to follows
Rene typically polls the assembled students at the start of each session to determine what everyone wants to work on. His teachings generally span the entirety of Latosa Escrima concepts: Balance, Power, Focus, Speed/Timing/Distance, and Transition. Past topics covered have included single stick, double stick, two-handed weapons, knife, staff, and empty hand.